Paid
Tennis predictions

on ATP and WTA cups

best tennis picks and advices
Available tennis picks

Game: Bellis C. - Mertens E.
Pick: ---->Paw now to see it<-----
Price: 49 $
5 hours and 55 minutes to start


Game: Osaka N. - Mladenovic K.
Pick: ---->Paw now to see it<-----
Price: 49 $
5 hours and 55 minutes to start


Game: Kasatkina D. - Radwanska A.
Pick: ---->Paw now to see it<-----
Price: 49 $
5 hours and 55 minutes to start


Game: Broady N. - Garcia-Perez G.
Pick: ---->Paw now to see it<-----
Price: 49 $
Game has started


Game: Allertova D. - Blinkova A.
Pick: ---->Paw now to see it<-----
Price: 49 $
Game has started


Game: Stakhovsky S. - Bachinger M.
Pick: ---->Paw now to see it<-----
Price: 49 $
Game has started


Game: Herbert P. / Mahut N. - Marach O. / Pavic M.
Pick: ---->Paw now to see it<-----
Price: 49 $
Game has started


Game: Thiem D. - Bedene A.
Pick: ---->Paw now to see it<-----
Price: 49 $
Game has started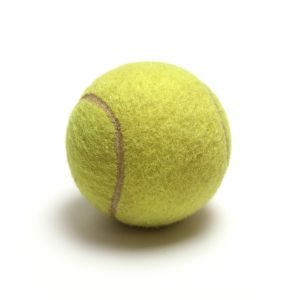 Djokovic fried Monfs on a Melbourne hot plate

Novak Djokovic qualifies for the third round of the Australian Open after winning Gael Monfils with 4:6, 6:3, 6:1, 6:3. Both tennis players had serious problems with the high temperatures in Melbourne, but the Serb did better with the conditions. He will argue with the Spaniard Albert Ramos-Vinoloas for the place of the eighth finals. Tactical Djokovic has asked to play during the day today. The meeting took place in the early afternoon in Australia, and Monfish is known for its physical problems in long games. Gael was really in serious trouble with the heat. Thus, Novak recorded the 15th victory of 15 matches against the Frenchman. In the Open Era there are only ten cases when a tennis player has 15 or more victories over the same opponent without losing and Bjorn Borg, Ivan Lendell and Roger Federer are on this list. In addition, Djokovic scored the 25th consecutive victory over a Frenchman in a Grand Slam tournament.
But the meeting started unexpectedly. The Serb was hard on the court, and made six double errors. Monfish also handed out gifts, but still managed to take advantage of the weak start of the opponent and won with 6:4. In the second part, Gael began to suffer, made a break, and the sets were flattened. If I can not use more than 25 seconds between serve, I will collapse, said Monfis to the judge at one of the breaks, and after the second set he went to the dressing room, before asking the doctors what the problem was. he replied, `I`m tired, you`re holy. ` His problems were obvious in the third part where he could win only one game. `Djokovic`s game by
archive of tennis predictions
was not brilliant, but he didbetter than the high temperatures, and knew he only had to endure, and his rival would surrender, surprisingly the Frenchman was alive and ohaza resistance in the fourth set. Novak samples of 5:3, and a little later completed match.
Blog for tennis picks